Gocarts: The Mobile Payments Solution Every Merchant Must Have
The sudden emergence of mobile payments and quick response code (QR code) in our society is proving to be one of the biggest headlines since the announcement of the global pandemic in 2020.
As shoppers try to avoid any form of physical contact, it is no secret that alternative payment methods are required when completing transactions in store or at your favorite farmers market. QR code payment is changing how we transact daily and Gocarts app makes this transformation even better with our three-step process of scan, pay and go.
Hara Masahiro first developed QR code 1994 in Japan. It was designed for the automotive industry to track vehicles during manufacturing but today it has become a major shopping tool for customers and business owners globally.
QR code help provide information faster for product or services offered and this information can be shared between devices within a split of a second. QR code also help track customer behavior through data analysis to help you understand the customer buying process. You can also use the data derived to customize various offers for your customer's through analytics results. 
According to pymnts, a recent survey shows that 38% of active shoppers have used the QR code payment option within the last 6 months to make payment after shopping.
As the world continues to experience a shift so do your customers. You must ensure your customer's needs are met and that includes making available easier payment options. 
Now, for the first time, Gocarts reveals their plans to take customer satisfaction to another level using a simple pick, scan, pay and go, method. 
Gocarts is a mobile payment application that processes payment through QRcode. It is easy to use, fast, secure and reliable.
While developing Gocarts, user experience was top of our priorities. We made sure the app is user friendly and easy to navigate even your grandma can complete a transaction without assistance.
Does Gocarts require a QR scanner (hardware)?
No, downloading the app automatically gives you access to scan, pay, and Go anytime, anywhere.
Can you get hacked by scanning a QR code?
NO, our 3D QRcodes are protected with encrypted tokenized numbers that protects users information when completing a transaction.
Our goal is to redefine the way transactions are conducted by making it easy, fast and secure.
Research shows that customers are adopting the technology and prefer contactless payment method when shopping. Businesses are advised to quickly adopt the change by making mobile payment a more dominant form of payment.
The contactless payment industry is expected to rise to about $5 trillion by 2027. 
As merchants continue to embrace the new payment method, transactions are conducted swiftly in app, which are more secure and reliable. Research shows that mobile QR code payment increases sales because more customers are served, increases store productivity and reduces cost of equipment's. Gocart enables merchants accept payment faster by scanning QR code from mobile devices.
(According to a user @Gocarts) you walk to your favorite local store, pick up an item, scan item barcode, adjust the quantity, checkout and pay for item in app and GO after verifying payment. It is that simple.
Some Benefits of Accepting Mobile Payment Includes
Less physical interactions for both business and customer
It is quick and easy to use
Queues are less
Potential for attracting new customers
Improves customer satisfaction
It provides more payment options for customers
It helps prevents theft and fraud
Payments are secure with encrypted tokenized numbers
If you are in the service business, I am sure you have experienced a significant change in your business since the start of the pandemic. Shoppers have become inherently scared to come into your business and when they do, they try to avoid any form of contact with you or your premises.
The global pandemic enforced some sort of changes in our world and the way we do things, the best way to adjust is to take advantage of the new norm. 
If you own a business and you are not currently leveraging on the benefits of mobile payment methods, you are leaving a lot of untapped earnings on the table.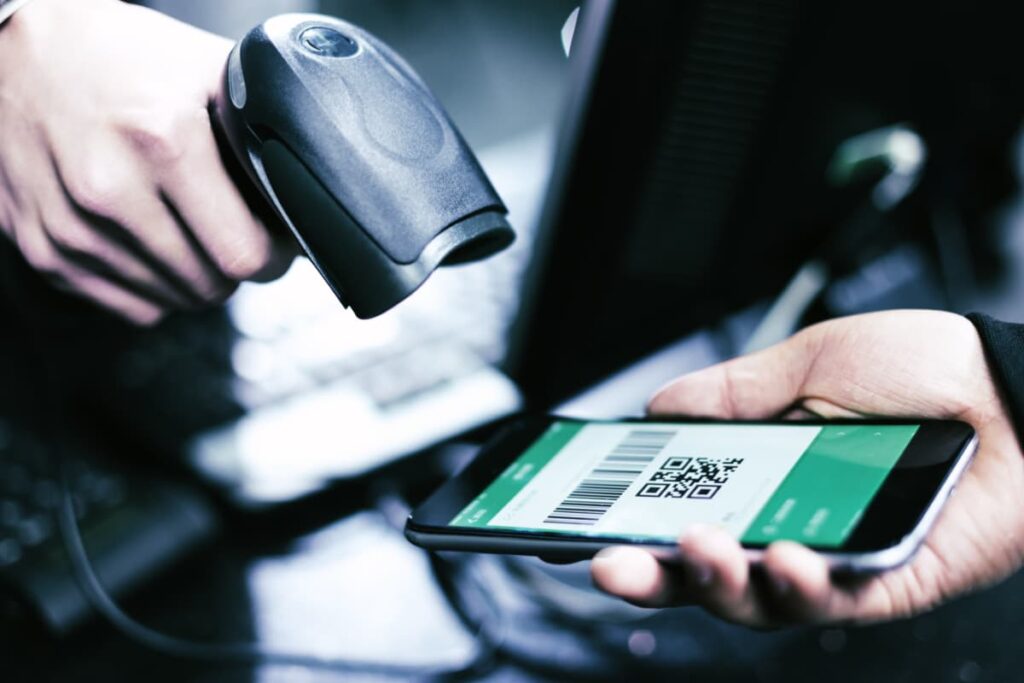 Accepting payment fast helps in serving more customers
Tradition means of receiving payment can be very expensive especially for new business owners. Equipment's, software and setup cost runs into the thousands of dollars when compared to receiving payment on mobile device. Gocarts mobile payment application can be accessed on mobile phones, tablets and laptops thereby cutting down on expenses and giving the autonomy and flexibility to receive payment anytime, anywhere.
Gocarts offers lower transactions fees based on industry standards with one-time monthly fees for full access to all app features such as inventory management, transaction history, community forum and customizable mobile storefront.
By using Gocarts it means you are supporting a reasonable cause. It might also interest you to know, Gocarts is on a mission to improve the current state of our environment. 
Gocarts actively encourages paperless society which promotes a healthier environment for humans
At Gocarts, environmental sustainability remains a vital objective of our mission. Eliminating paper receipts, replacing plastic cards with virtual cards and urging business owners and shoppers to embrace these changes is part of our significant contribution to the society.
If you wish to be a part of this change to help protect our world from harmful chemicals used to produce paper receipts as well as environmental pollution caused during production of these receipts, then we are happy to have you on board.
Recent research shows that your customers leave businesses and never return if you don't have multiple payment options available to them. The adoption of these mobile payments options by merchants will give shoppers more payment flexibility when shopping. 
The pick, scan, pay, and go system is set to enhance customers traditional shopping pattern.
It is fast, safe, convenient and easy to use.
According to adyen, QR code has made immense contributions in terms of delivering better customer experience by offering customers more payment options. 
You don't have to go out of business because your customers are being protective of themselves, but rather go digital and serve more customers in a short time. It is imperative for business owners to consider the immense benefit of providing mobile payment as an option.
Customers are loving it, and a recent survey revealed 41% of active shoppers in the USA would love to see their favorite stores embrace the pick, scan, pay, and go trend. 
So the question is, why aren't business owners leveraging this powerful payment tool? What concerns do you wish to share?  
Mobile payment is here to stay and QR code as an alternative payment method is getting vastly popular and expected to transform the payment industry by 2027. As merchants continue to embrace this new payment option, more business owners are advised to consider adopting and providing this option to their customers. 
Mobile payments applications such as Gocarts is easy to use, provides instantaneous checkout, reduces waiting time, prevents fraud and theft as well as promotes a sustainable society.
Also, you can track your customer behavior to serve them better and provide customized offers and promotions. Gocarts helps budgeting, all transaction history can be retrieved in app at all times, this helps give customers clear overview of their spending unlike traditional receipts that is easily discarded and becomes harmful to the environment.
According to pymnts, 74 percent of purchases in China are made via mobile phones and 95% of these transactions are done through the QR code payment option. These transactions are safer and more secure because customer personal data is encrypted and not revealed to merchants before and after a transaction.
Do you own a business and wish to integrate Gocarts mobile payment application to your platform. Kindly, send us a message and we will be happy to assist you. 
Gocarts is a mobile payment application that enables merchants accepts fast and secure transactions on mobile devices.
More benefits includes
Increase sales potentials
Secure digital information
Improve store productivity by serving more customers
Accept faster payment and cut down cost of equipment's
Do you have any concerns about mobile payments and QR code?
Have you tried it? If yes, what was your experience?
To find out if Gocarts is right for your business, get in touch