Explaining mobile payment:
Mobile payment is the future of the payment industry. It can be said to be a money-based payment method when buying products or services. The exchange of money digitally through electronic mobile devices is called mobile payment. This is no longer news to millennia's and users from different age bracket who use smart phones daily to conduct one form of business transactions or the other.
Different types of mobile payment:
Tap to Pay: This requires Near Field Communication (NFC) enabled equipment's
Quick Response Code (QRcode) payment: This requires mobile scanner enabled devices
Peer-To-Peer payment: This can be initiated by socially sharing peers usernames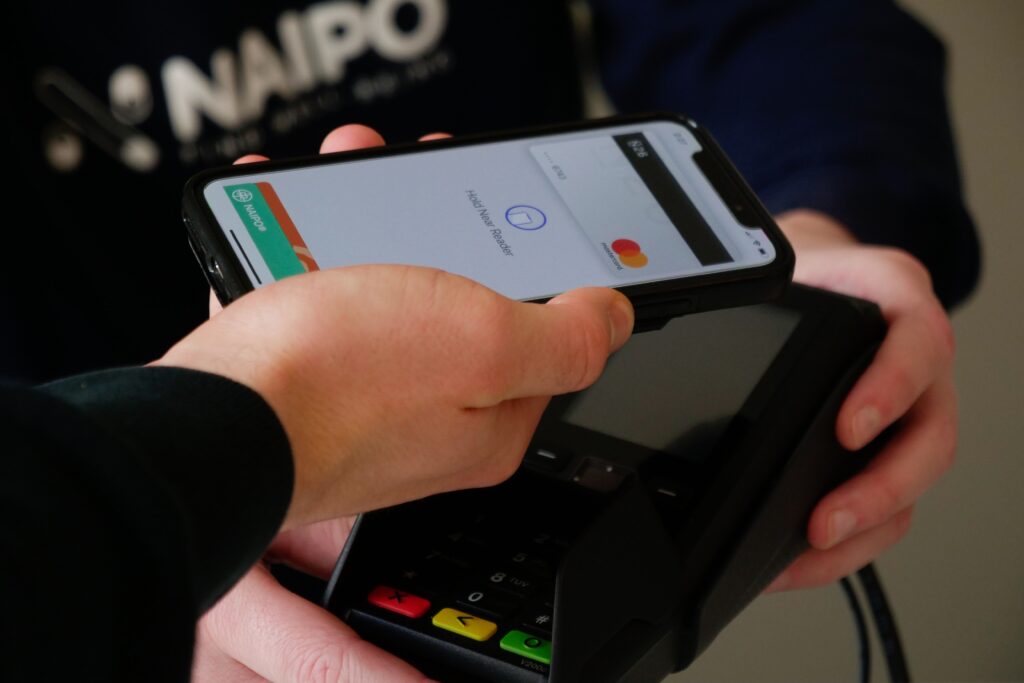 Some mobile payment platforms require NFC enabled hardware equipment's to accept mobile payment while some others don't. The NFC payment method requires merchants to provide NFC enabled devices that enables customers tap their credit cards or mobile phones when initiating payment. This method of payment has its pros and cons but we will not be getting into that today, you can learn more about NFC payments here.
Quick Response Code (QRcode) Payment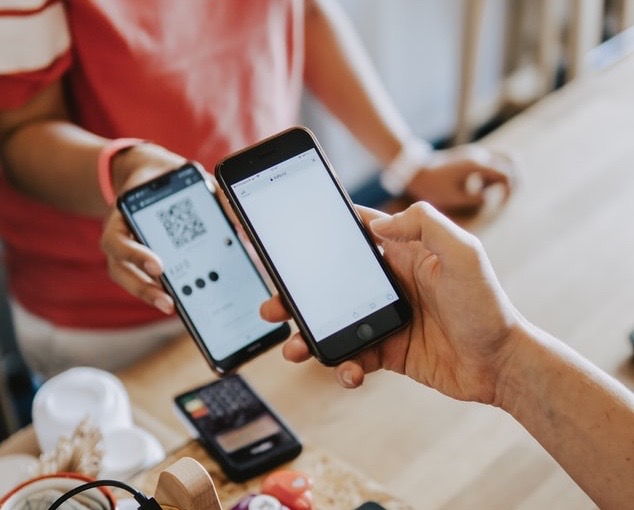 QR code payment also known as alternative payment method is similar to barcodes but defers in design with the ability to store and process more complex information.
There are two scenarios when paying with QRcode:
Merchant Request Payment: The merchant input and request the amount for the items purchased, generates a transaction QRcode that the customer is required to scan and instantly authorize payment on mobile device. This payment method is usually quick and without hassle. As long as the user has a QR code enabled scanning mobile device, they can make payment and transact anytime anywhere.
Merchant Display Qrcode: Merchants who sell fixed price items can print out their personal QRcodes and display on their checkout counter. Customers will scan the merchant QRcode and initiate payment on their device. Once payment is complete, digital transaction receipt is generated.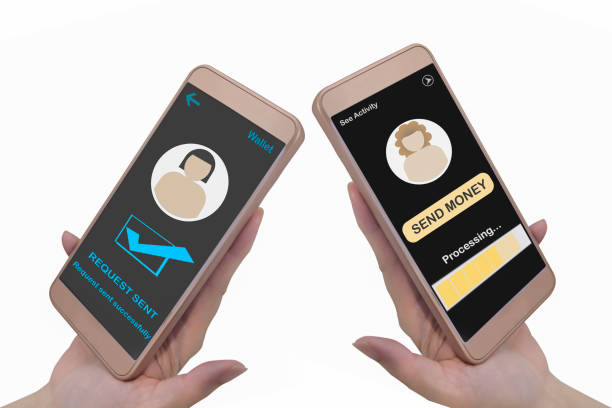 Peer-to-Peer Mobile Payment enables the transfer of funds between two or multiple individuals through a mobile app. Transactions between the sender and the receiver can be completed without close proximity. Each person's bank account, credit, debit card information has to be linked to the mobile app to enable a successful transfer of funds. Peer to peer mobile payment is popularly used for social payment between friends and families. This form of payment usually requires mobile application, digital peering of users account and a form of connection between the sender and receiver.
According to recent research QRcode payment is the most secure mobile payment of all three-payment methods listed above. All data exchanged during QRcode transactions are encrypted with tokenized number for maximum security and protection.
Mobile payment present success
In developing countries, mobile payment is widely accepted and has become the most preferred method of payment. For instance Alipay and Wechat process 90% of China's daily transactions with several million active users. As mobile payment gets rapidly adopted and gradually becomes the most preferred way of transacting in the 21st century, it's okay to say it's here to stay. Research shows that over 30.7 billion mobile transactions were recently recorded, representing a year-on-year increase of 73.6%. In March 2020, about 776.08 million people use mobile payment in China alone.
This statistics gives hope to local businesses and users who feel comfortable transacting daily on their mobile device. Merchants are very impressed at the benefits, security, flexibility and autonomy mobile payment technology provides. All transactions are conducted swiftly in app with less human interactions. Due to these numerous benefits there has been an upward rise in mobile payment adoption by technologically driven countries.
Why mobile payment should be quickly adopted
According to statista, the number of active mobile payment users worldwide is projected to surpass 1.2 billion users in 2022.
We also interviewed several merchants that accept mobile payment and they testified to an increase in sale, improved daily productivity and reduced cost. As long as you own a mobile device, you can make and accept payment anytime, anywhere. It's best to look at it like a win- win situation.
The use of mobile devices when conducting transactions help reduce merchant's transaction cost when compared to traditional POS systems. Accepting mobile payment gives merchant's the flexibility and autonomy to conduct business in ways favorable to them. Ultimately merchants now have the power to determine their preferred payment method and how they wish to interact with customers.
Also a pool of data is received that helps merchants provide tailored services such as promos, deals, rewards and coupons to customers.
Mobile payment is the future because- it saves time, reduce cost, easy to use and implement, gives autonomy, increase productivity and ultimately generate higher transaction volumes for businesses.
 The benefits are enormous;
First and foremost it's a win- win situation for both merchants and customers. The concept of allowing users make payment anytime from their mobile devices without a wallet- just Scan, Pay and Go is fascinating. That's why Gocarts ensures convenience with secured information when transacting on our platform.
As you read along, we know you are wondering what is Gocarts?
Gocarts is a secure mobile payment solution that helps merchant accept payment on mobile devices. It is also known as a web app-to-app payment application.
Here is how it works: Merchants and customers can download and open the app on their mobile device. Merchant then requests payment by setting price of items purchased, a QRcode pops up on the merchant screen, and the customer is expected to scan the QR code and authorizes payment in app after filling out payment information. It's that simple, fast and convenient.
Once payment is completed, a mobile alert and a virtual receipt are displayed on merchant and user device as confirmation also for future references.
Digital receipts have several benefits: Transactions can be retrieved anytime, gives real time overview of spending, helps budgeting and for tax purposes. The core benefit is that it helps promote global sustainability to make the world a safer place for all by reducing the number of trees cut down yearly to produce paper receipts and also prevents the chemical pollution caused during production of these receipts.
If you own or manage this type of business- Food trucks, street vendors, gas stations, e-ticket booking, salons, convenience stores etc. Gocarts was developed for you.
Merchants on our platform are assigned a customized QRcode, which is visibly displayed in front of their business, by the cash register or tagged as a sticker behind their mobile devices. When a customer is making a purchase, all they need to do is scan merchants QR code, authorize and complete payment.
We hope you enjoyed reading this article on mobile payment, QR code and Gocarts. By reading this far we are excited that you understand what are mobile payment, types of mobile payment, how they work and why you should adopt Gocarts mobile payment to your business operations.
Please subscribe for our latest updates.
To find out if Gocarts is right for your business get in touch