Mobile Contactless Payment: The Present and The Future of Payment Technology
What would a modern-day human prefer above all? — Convenience, right? There can't be a substitute for comfort, ease, and luxury. 
So, for once, let's not give all the credit to COVID. Mobile contactless payment is much more than just hygiene. It's a convenience of the utmost level — something that the 80s and 90s kids would have envisioned for 2021. 
Favorably, the idea of comfort has garnered a massive audience. A recent survey revealed that 320 million users adopted mobile contactless payment in a span of two years (2018-2020). 
Things become even more intriguing when one realizes that the mobile digital payment market that stood at $1.15 trillion in 2019 is projected to cross the $3 trillion market in 2024. That's tremendous growth, isn't it?
Notice how this digital payment scenario caters to the end-users and businesses alike. For the former, it acts as a "life's easy" kind of a companion, whereas, for the latter, this industry is all about opportunity. 
And now you can bring in Covid-19 to compliment the already fascinating growth. A win-win, indeed.
Realizing the Advantages of Mobile Contactless Payment
—For Businesses
1. Higher CSAT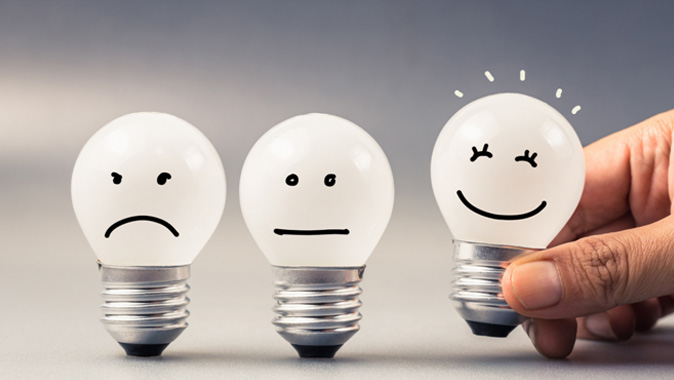 CSAT is an initialism for Customer Satisfaction Score. Customer satisfaction is directly associated with the customer's journey from initiating the conversation to the point of sale. 
The higher the CSAT, the greater is the possibility to retain the customer for a prolonged period. 
With mobile payment options such as UPI, QR code, or even net banking, you make it easy for the customers to make the payments. 
If the customer is purchasing through a website, the opportunity to increase CSAT amplifies. Consider this; the user was about to purchase something when the system recommended a combo. Since the payment is made via digital mode, the user finds it seamless to go for the product.
Likewise, for businesses on the ground, mobile contactless payments facilitate sharing of digital coupons or upselling. 
All in all, the customer finds it comforting that he or she can pay you for whenever, whatever, and wherever they want. 
A few years ago, businesses were forced to purchase credit/debit card readers and printers, thus, increasing the investment in transactional equipment.
Although this was a revolutionary step in shifting from cash to cards, it certainly wasn't the most feasible.
You see, small businesses, in particular, find it challenging to keep up with the expenses. Equipment purchases add to their woes, something that contactless payment readily addresses.
With purchases being made using in-app payments, there's hardly any need to use card readers or print out the receipts.
Well, you can always email them to the user, couldn't you? Besides, in-app payments do generate the receipts in case the purchase is being made via a web portal.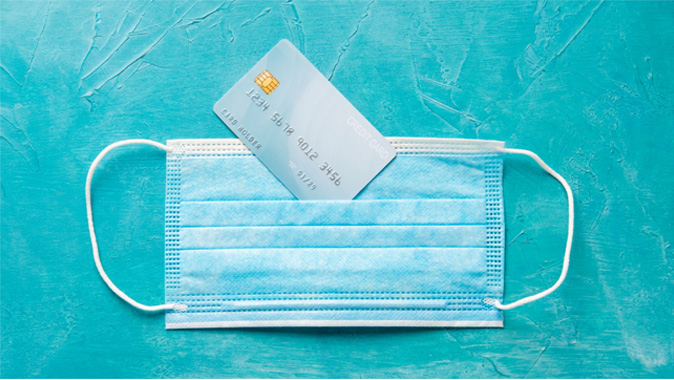 The year 2020 taught everyone what hygiene is and how it can be successfully accommodated in almost every facet of a human's life. 
Covid-19 disrupted the common methods of payment exchange and brought forth unprecedented challenges. This massive transition saw people shifting from cash and card payments to mobile POS payments — a surge that saw the number of users increasing to 53.1 million in the US alone. 
It is noteworthy that it isn't usual for users to adopt the new payment methods so quickly and profoundly. The shift from cash to card took an entire decade; however, such were the circumstances in 2020 that it became imperative to go completely contactless, and rightly so.
So, as a user yourself, would you be willing to compromise on your hygiene? Would you be risking inserting a card on a public machine or handing/receiving cash? 
Well, you might, in certain scenarios, but the chances are still meager. In all honesty, when the mobile contactless payments have offered you an escape, you should take it from both hands.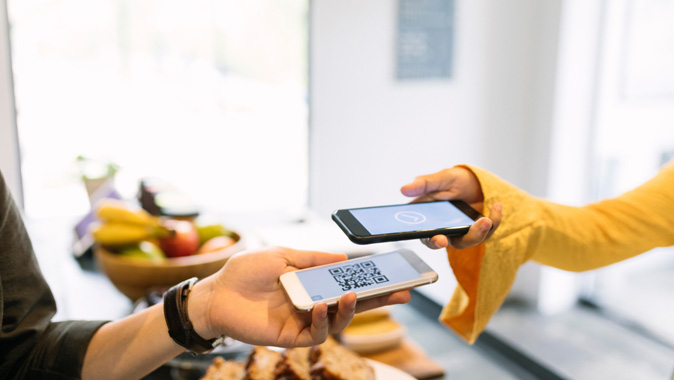 The reiteration of words like 'comfort' and 'convenience' might sound cliche, but it is what it is, and it needs to be stressed consistently. 
Let's say you went to have a pizza, and just when you were about to pay, you realized that you left your wallet at home. No card, no cash — a fix, is it? — NO. Not if you're carrying your phone, which you'd obviously carry.
These days, your bank accounts can be linked with payment gateways, and you can simply scan through the QR code or enter the UPI ID/Phone Number of the recipient to send the money. 
Not only do these in-app purchases make the transactions seamless, but they also add to the security. The amount is transferred within seconds directly from your account to the merchant. 
The added advantage is that one doesn't need to share the card or the bank details. 
What Does This Change Mean for Different Industrial Sectors?
The retail sector confronts the biggest challenge for surviving through the pandemic and beyond due to the quantity of physical currency exchange. For that reason, digital payments via mobile have an immense opportunity to make an impact in this industry.
The healthcare industry was booming throughout 2020, and understandably so. Digital contactless payments made it more straightforward for pharma companies and consumers alike. As it stands, the digital payment market concerning the healthcare sector would surpass the $9.6 billion mark by 2024.
EdTech startups were making a name for themselves throughout the decade, and the pandemic acted in their favor. Even schools and institutions are now reconsidering payment options by associating with banks and facilitating digital gateways.
From transportation to e-commerce and telecom to finance, every sector in the world is inclining towards contactless payments via mobile. Frankly, this preference is in alliance with the exponential growth of smartphone users. As a business, one would only like to invest in an area where there's an opportunity to cater to a massive audience. Well, with the facility of digital payments, businesses can do just that.
Gocarts is a mobile payment application that enables merchants accepts fast and secure transactions on mobile devices.
More benefits includes
Increase sales potentials
Secure digital information
Improve store productivity by serving more customers
Accept faster payment and cut down cost of equipment's
Do you have any concerns about mobile payments and QR code? 
Have you tried it? If yes, what was your experience? 
To find out if Gocarts is right for your business,  get in touch